Our Services:
Chiropractic Adjustments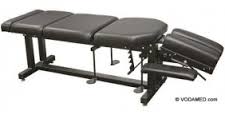 At Riverside Chiropractic we specialize in chiropractic adjusting using a variety of hands on and instrument adjusting in order to provide the most comfortable adjustment possible.
Dr. Holstein adjusts the spine as well as the extremities (shoulders, knees, feet, ankles, elbows, wrists, etc) to reduce adhesions and restore proper joint ranges of motion, taking pressure off the nervous system.
Instrument Adjusting
The doctor also uses adjusting instruments for gentle adjusting: a Variable Frequency Adjustor and an Arthrostim.
Rapid Release Therapy
Rapid Release Therapy is focused on relief of muscle and joint pain. It uses targeted high speed vibration to deliver compression waves to the muscles and joints. It uses the optimum frequency along with a short 2mm stroke, resulting in a powerful yet gentle therapy that treats injured as well as aging joints. It is completely safe, fast, painless and long-lasting. Rapid Release Therapy is focused on relief of soft tissue problems affecting nerves, muscles, tendons and ligaments. Soft tissue disorders are usually a result of overuse, injury or surgery. Here is a partial list of conditions that Rapid Release Therapy can help with:
Neck pain
Mid Back pain
Low Back pain
Shoulder pain
Elbow pain
Wrist pain
Hip pain
Leg pain
Knee pain
Foot pain
Plantar Fascitis
TMJ
Therapeutic Ultrasound
Therapeutic ultrasound is a therapeutic modality that we offer in the office to help relieve pain while reducing muscle spasms and joint contractures.
The head of the ultrasound device is applied to an area of discomfort on the body and uses pulsed high frequency sound waves to travel within the body tissue to circulate blood flow.
The increase in blood circulation improves the healing of injured tissue.
Most patients won't feel anything during this treatment, but some may experience a comfortable, warm, tingling sensation.
If you suffer from sprains, ligament injuries, bursitis, tendonitis, tightness of the joints, or muscle tears, this is a perfect treatment option for you.
Light Therapy Cold Laser
Light Therapy Cold Laser is a therapeutic modality that we offer in the office that speeds up tissue healing and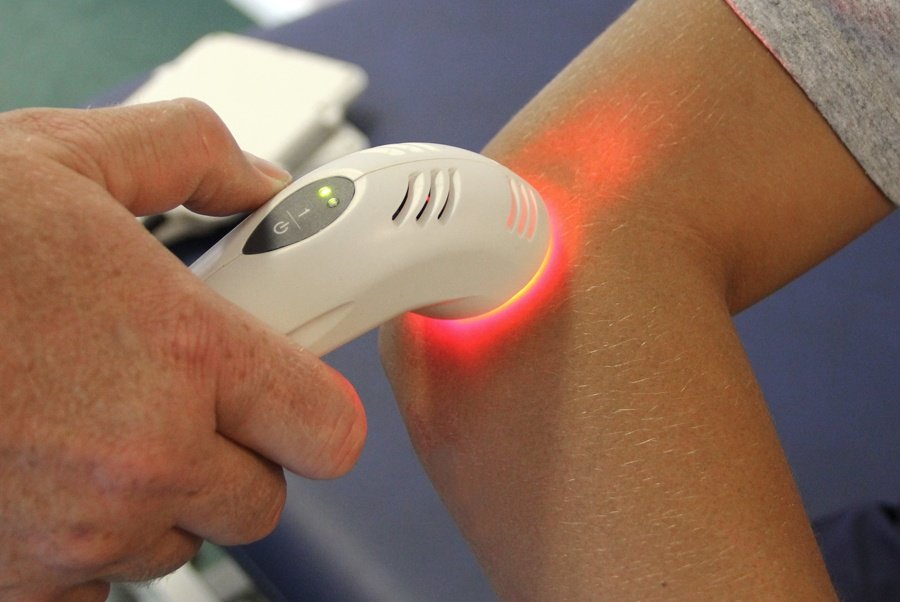 reducing inflammation.
Scars, injuries, soft tissue injuries, torn ligaments, tendinitis, and more benefit from Light Therapy treatments.
Soft Tissue Release
Dr. Holstein is certified in a massage technique called Soft Tissue Release which, when appropriately applied will lengthen and stretch tight contracted muscles which adds benefit of holding adjustments for longer periods of time
Xrays
Spinal xrays are available on site if necessary.
Massage Table
A massage table treatment is performed prior to most adjustments. This includes lying on a heated table while rollers gently massage up and down the back and neck, opening up stiff joints, improving circulation to the spinal muscles and aiding in relaxing the body prior to the adjustment
Stretching and Exercise Coaching
Identifying which muscles need to be stretched and which ones need to be strengthened is an important part of long term stability. We will support you by teaching and instructing you on proper stretching and strengthening exercises to help you feel better and move better! Our team at Riverside Chiropractic wants you to relax, enjoy and fully benefit from your chiropractic care. Please contact our Toms River practice today to schedule your appointment!